Our most popular products are now available for shipping to 40 States!
Lost State Distilling
Discover the Spirit
Craft Distillery in Downtown Bristol Tennessee
Call Us
(423) 797-4432
Standard Hours
Tuesday – Saturday 12pm till 5pm
**Check Google Business Listing Here for Holiday and Special Hours**
Visit Us
200 State St
Bristol, TN 37620

About Lost State Distilling.
Lost State Distilling is a family owned craft distillery located in Downtown Bristol Tennessee producing small batch Gin, Rum, Tennessee Whiskey, and Canned Cocktails. Every spirit we produce comes from the finest ingredients with a focus on quality.
Lost State Distilling's
Tasting
Room
Our distillery Tasting Room and Gift Shop is open year round. We offer tastings of all our products and give tours of the distillery daily. 
While almost all of our spirits are available in your local package store, we maintain a special selection of spirits only available in the tasting room. Come in and check them out today!
What's In The
Tasting
Room
Shelby's Reserve Straight Bourbon Whiskey
Our Shelby's Reserve Straight Bourbon Whiskey is distilled from a mash bill of 60% Corn, 30% Wheat, and 10% Barley. This ratio provides a sweeter flavor profile with hints of fruit and vanilla.
Shelby's Reserve Whiskey
Shelby's Reserve Whiskey is a high wheat bourbon that was secondarily finished in used bourbon barrels to mellow out the final profile. 
Franklin Four Maple Flavored Whiskey
Our Maple Flavored Whiskey uses our wheat forward whiskey as the base and is flavored with natural Appalachian Maple Syrup.
Nolichucky Jack Silver Rum
Our Silver Rum is distilled from fermented Panella, an evaporated sugar cane juice, which gives the rum a lighter body and has flavors of vanilla and butterscotch.
Secession Tennessee Gin
Our Tennessee Gin was formulated with the goal of creating a very botanical heavy blend. Juniper leads on the nose and is followed citrus, spice, and sweetness with a long finish.

Andiron Vodka
Our vodka is distilled from 100% corn with a focus on a crisp clean flavor with a hint of sweetness.
Cinnamon Maple Flavored Whiskey
Our popular Maple Flavored Whiskey has been spiced up for Fall! With an added touch of Cinnamon our Cinnamon Maple Flavored Whiskey is sure to warm you up as the weather gets cold. Perfect to mix with Apple Cider and fantastic with Eggnog during the holidays!
**Seasonally Available from September through March**
Franklin Four Whiskey
Franklin Fouor Whiskey is a blend of two wheated bourbons that impart a smooth mouth feel and a hint of sweetness and caramel on the nose.
**Exclusively Available at the Nashville International Airport**
Franklin Four Straight Bourbon Whiskey
Our Single Barrel Straight Bourbon Whiskey is hand selected from our stock of barrels for peak flavor and smoothness. Each batch is a limited release of no more than 350 bottles.
**Currently Aging – Expected back in December 2022**
Franklin Four Cask Strength Single Barrel Bourbon
Our Cask Strength Single Barrel Bourbon was selected due to its remarkable smoothness at barrel strength. Bottled in very limited numbers.
**Limited Availability – Expected back in stock December 2022**
Great Things Take Time
Stay Up To Date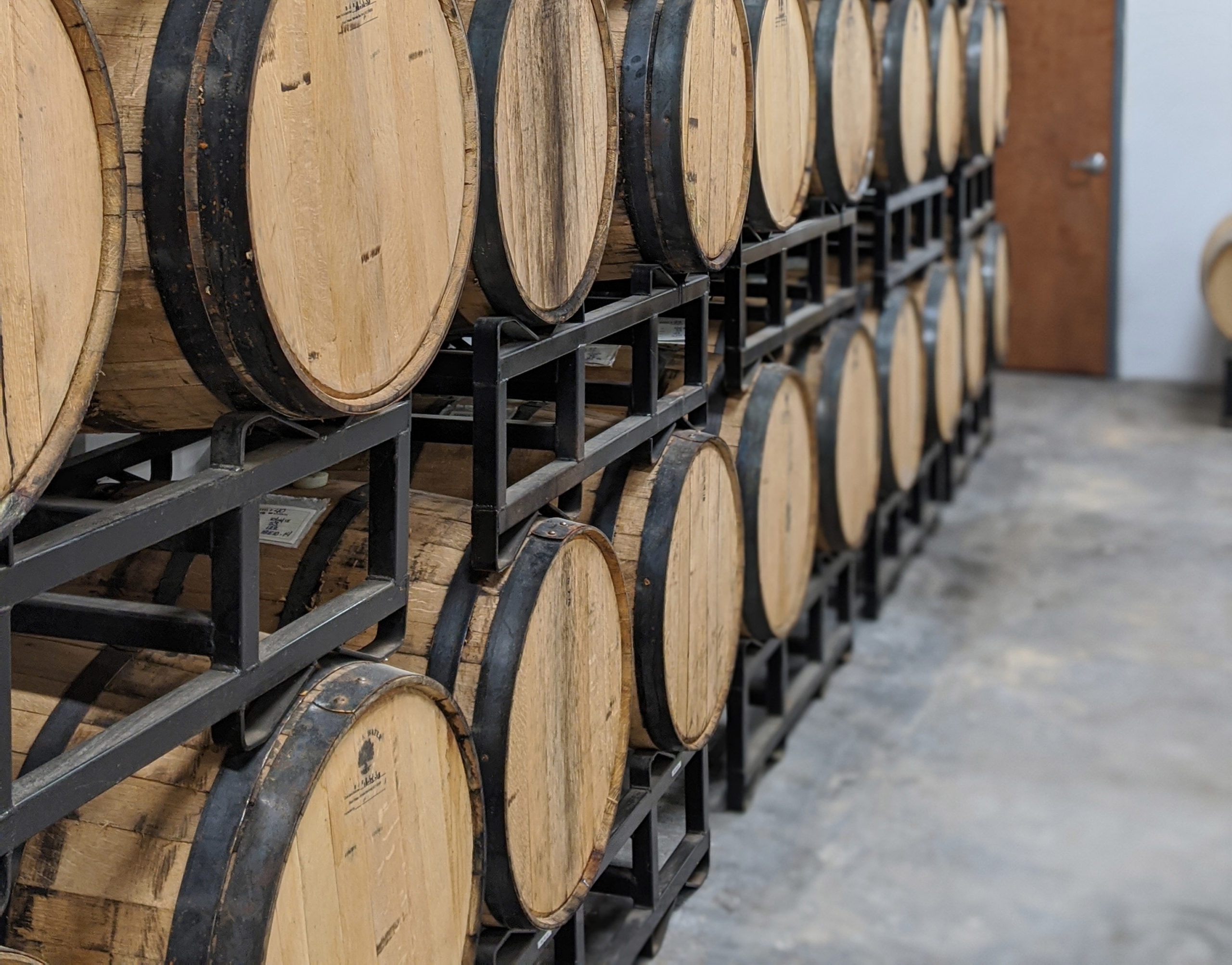 Subscribe
Join Our Newsletter